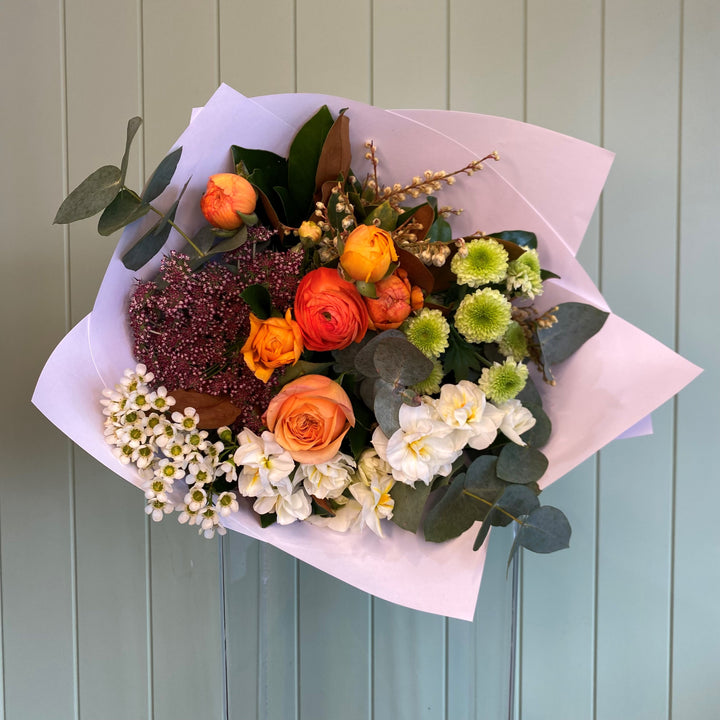 MEADOW SEASONAL POSIE
Smellies Flowers
Available
Regular price
$65.00
Sale
October is all about orange (think citrus fruit and Halloween!)
This bunch includes ranuculus, chryssanthemums, Queen Annes lace, jonquils, rose, andromeda, eucalyptus and magnolia leaves.
We source ALL our flowers and foliage from Australian flower farms. 

Know that your purchase from us is supporting the local flower industry and having a minimal impact on the environment.

We do not sell any fresh materials that are imported, dyed, sprayed, preserved or bleached. 

We NEVER use florist foam, all our designs are created using sustainable floristry mechanics and techniques.